Spruce Tote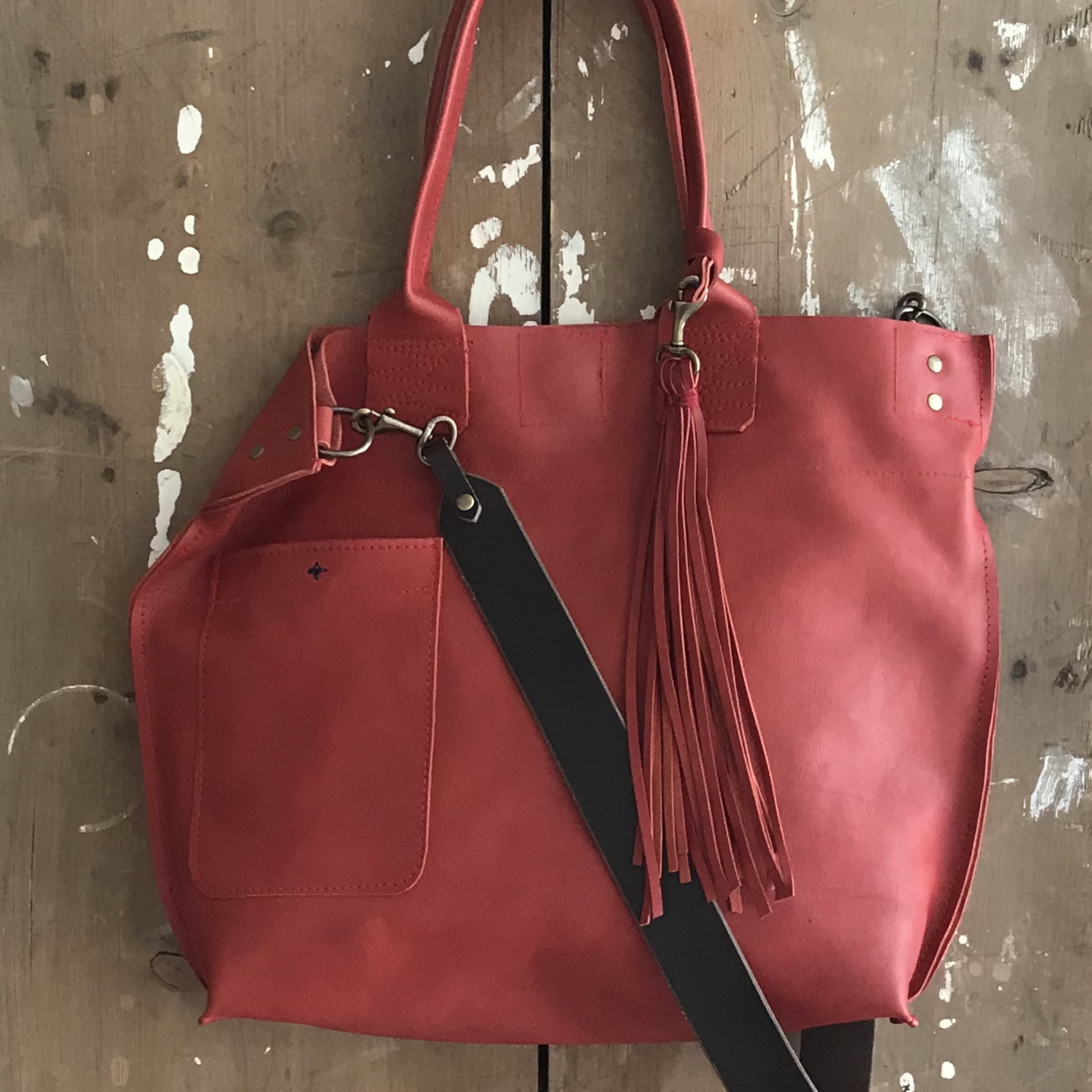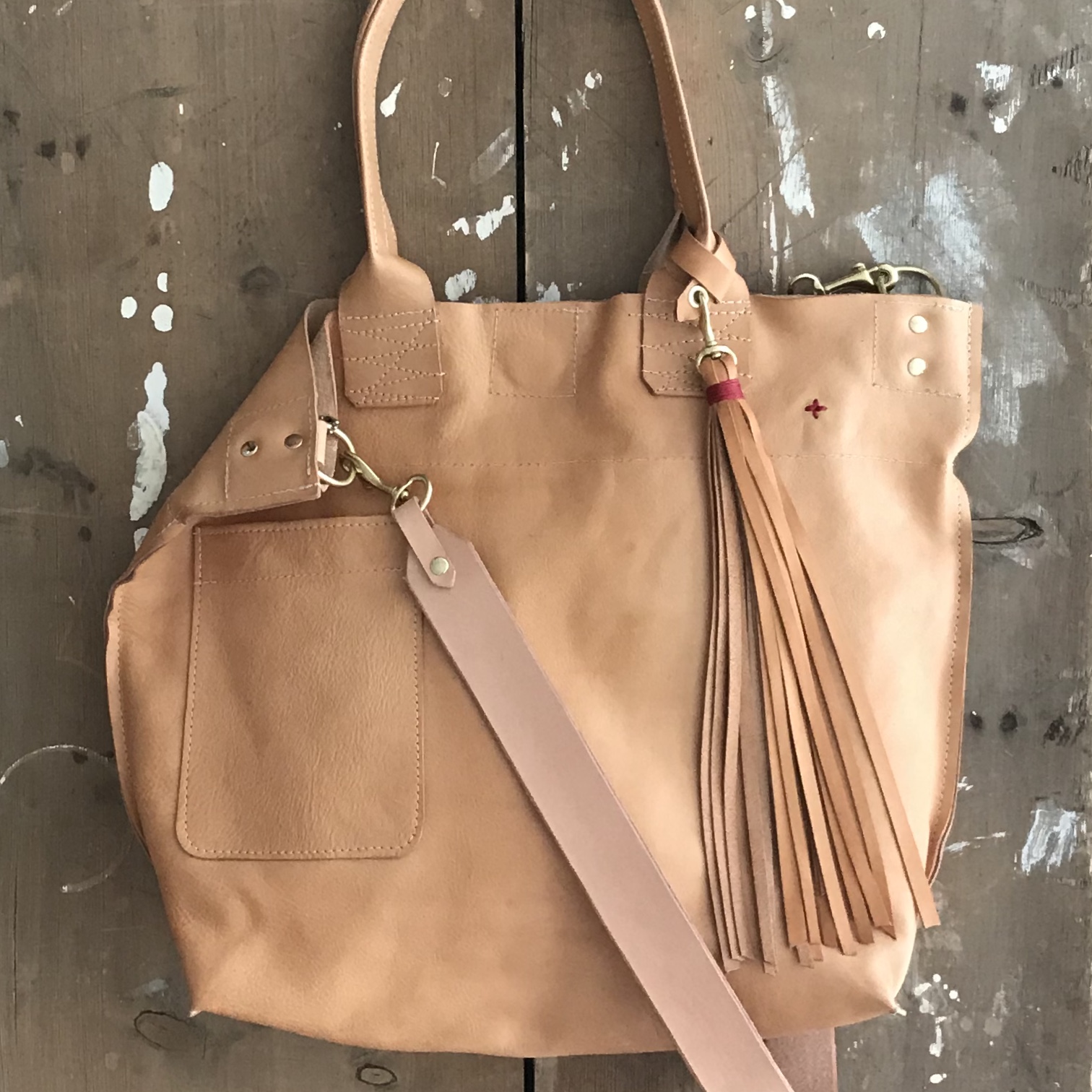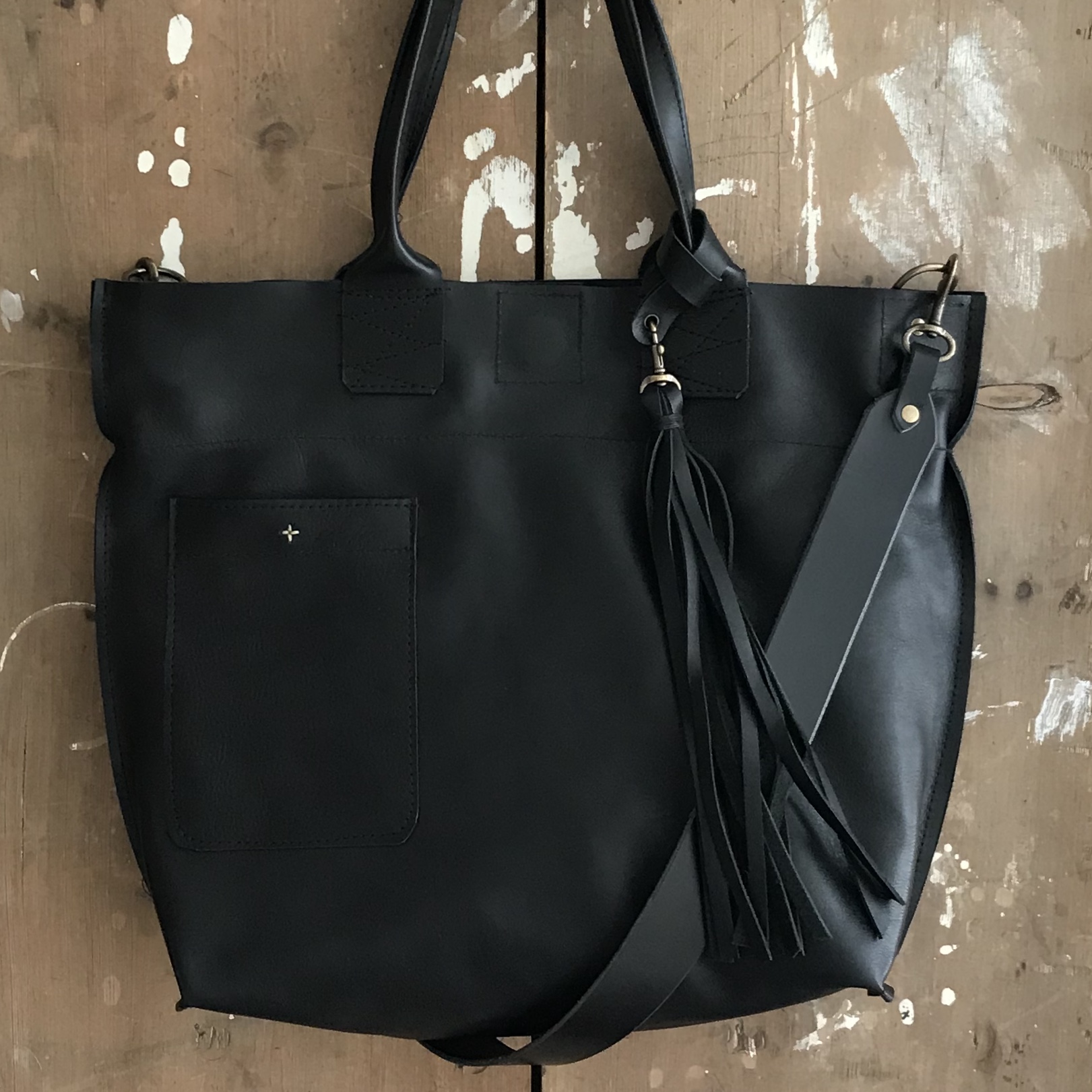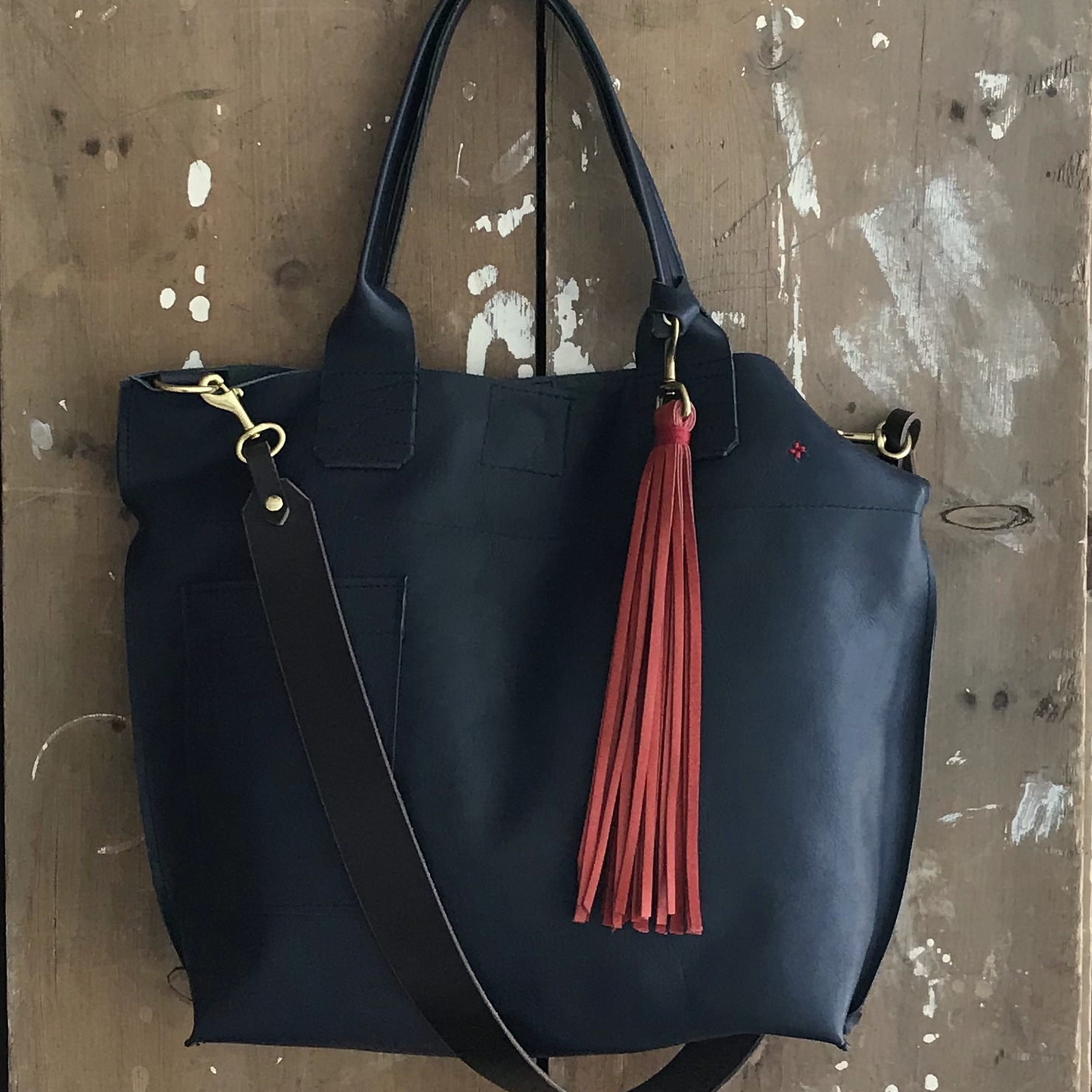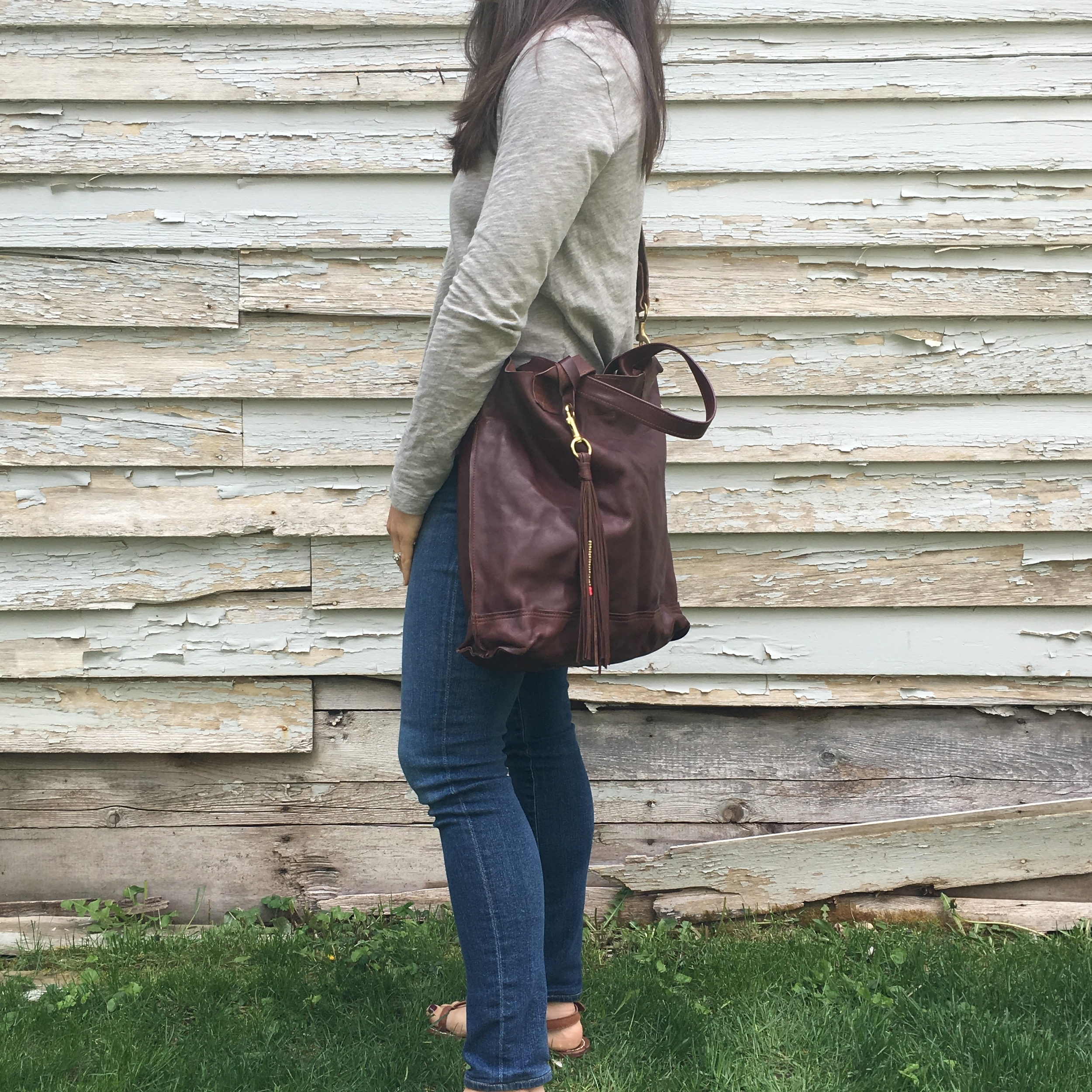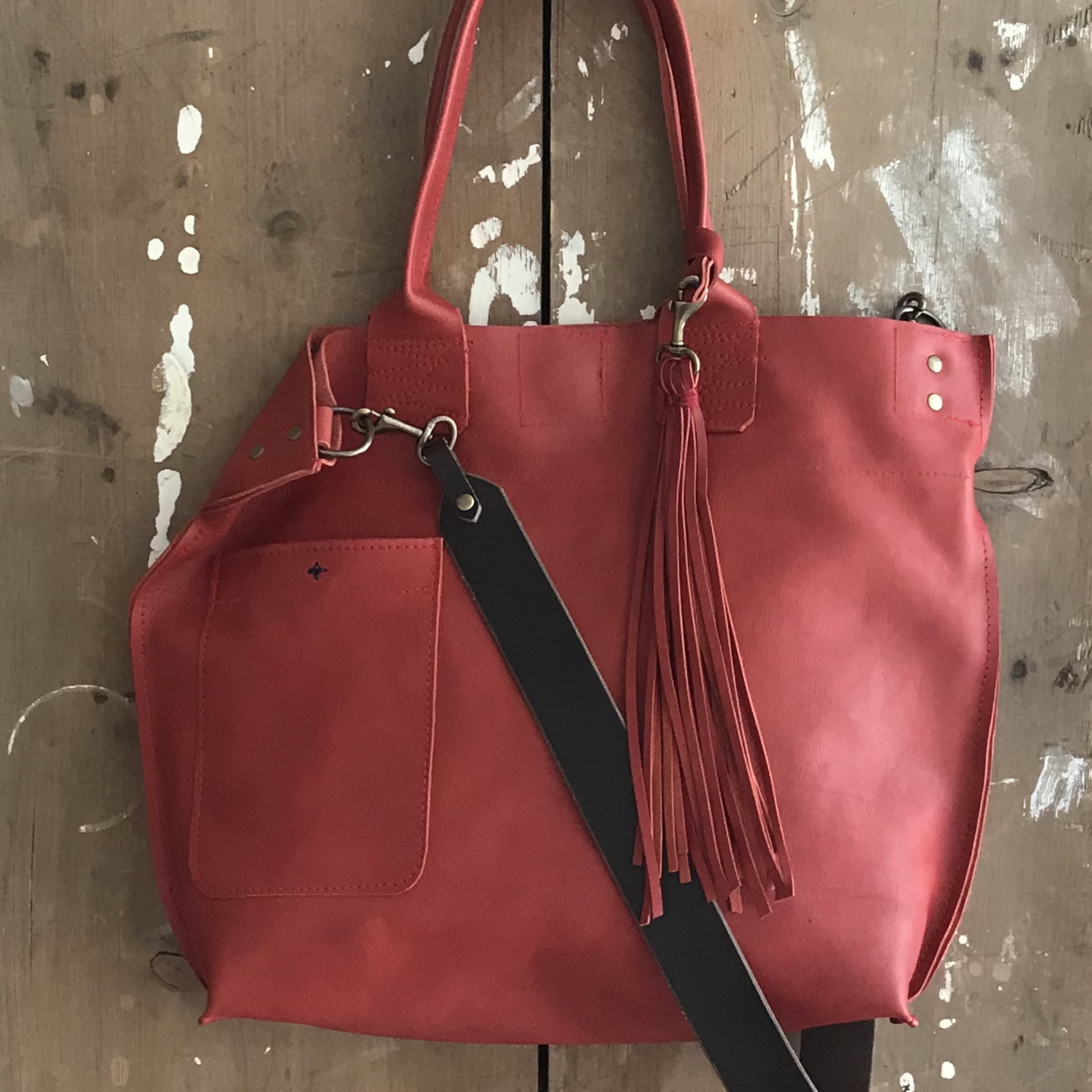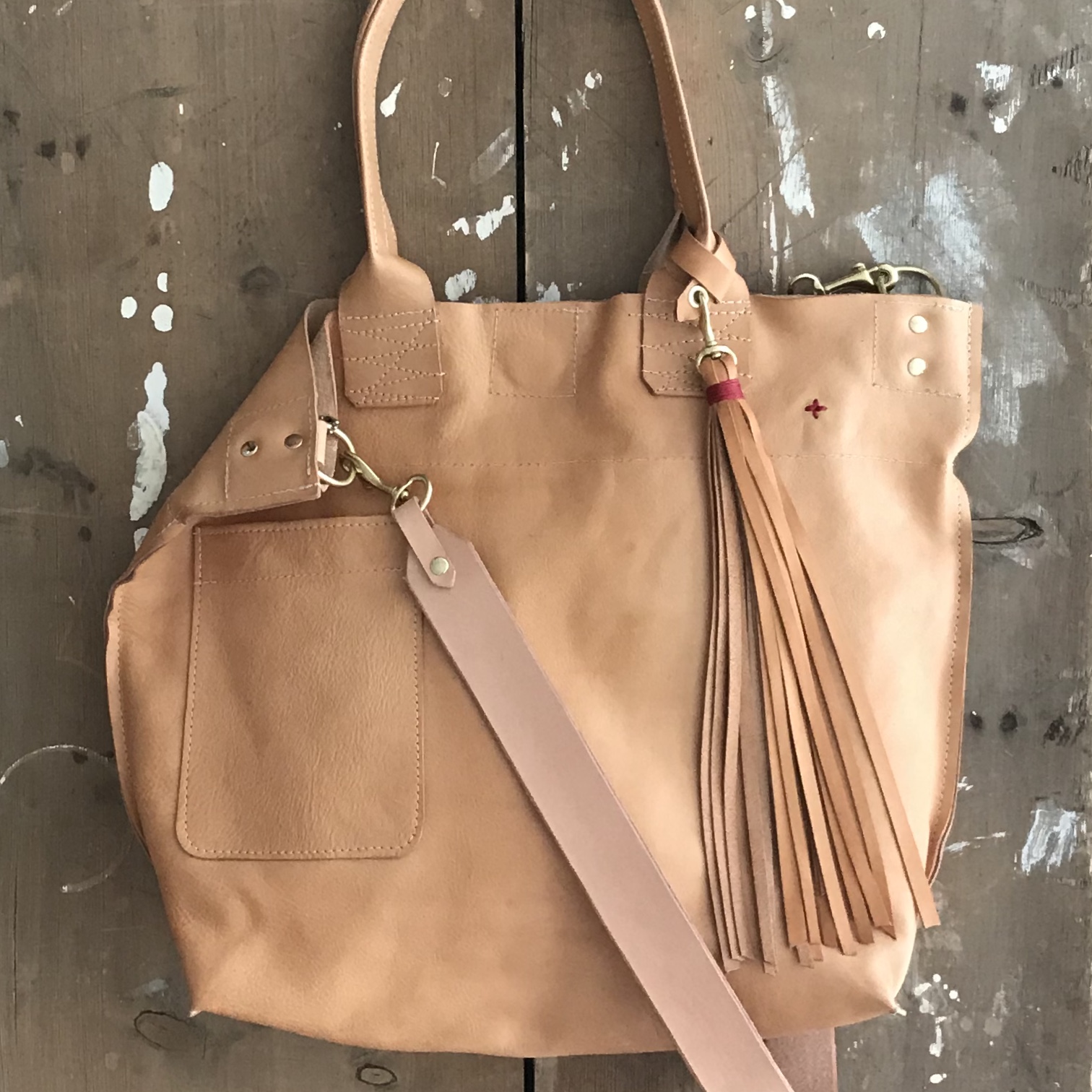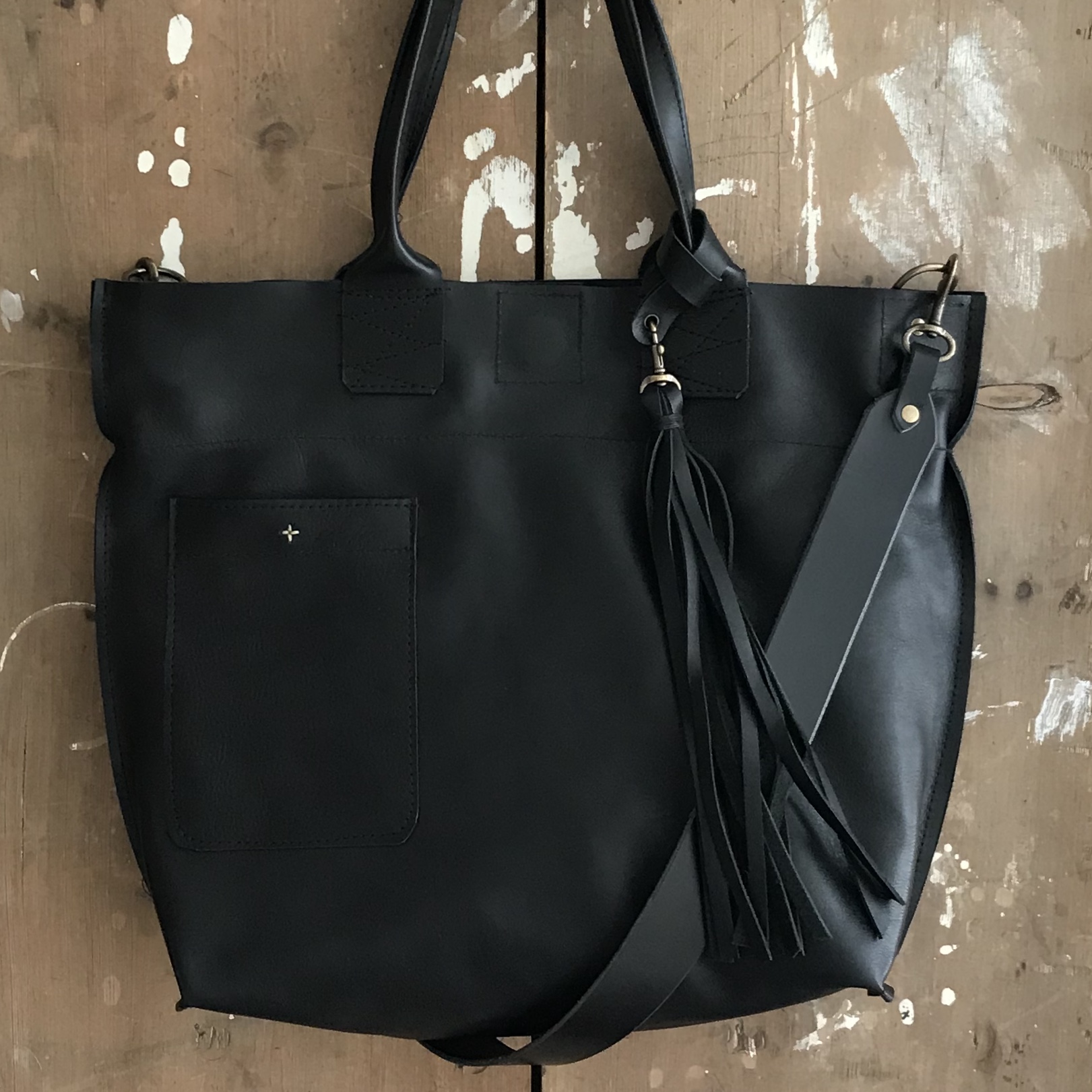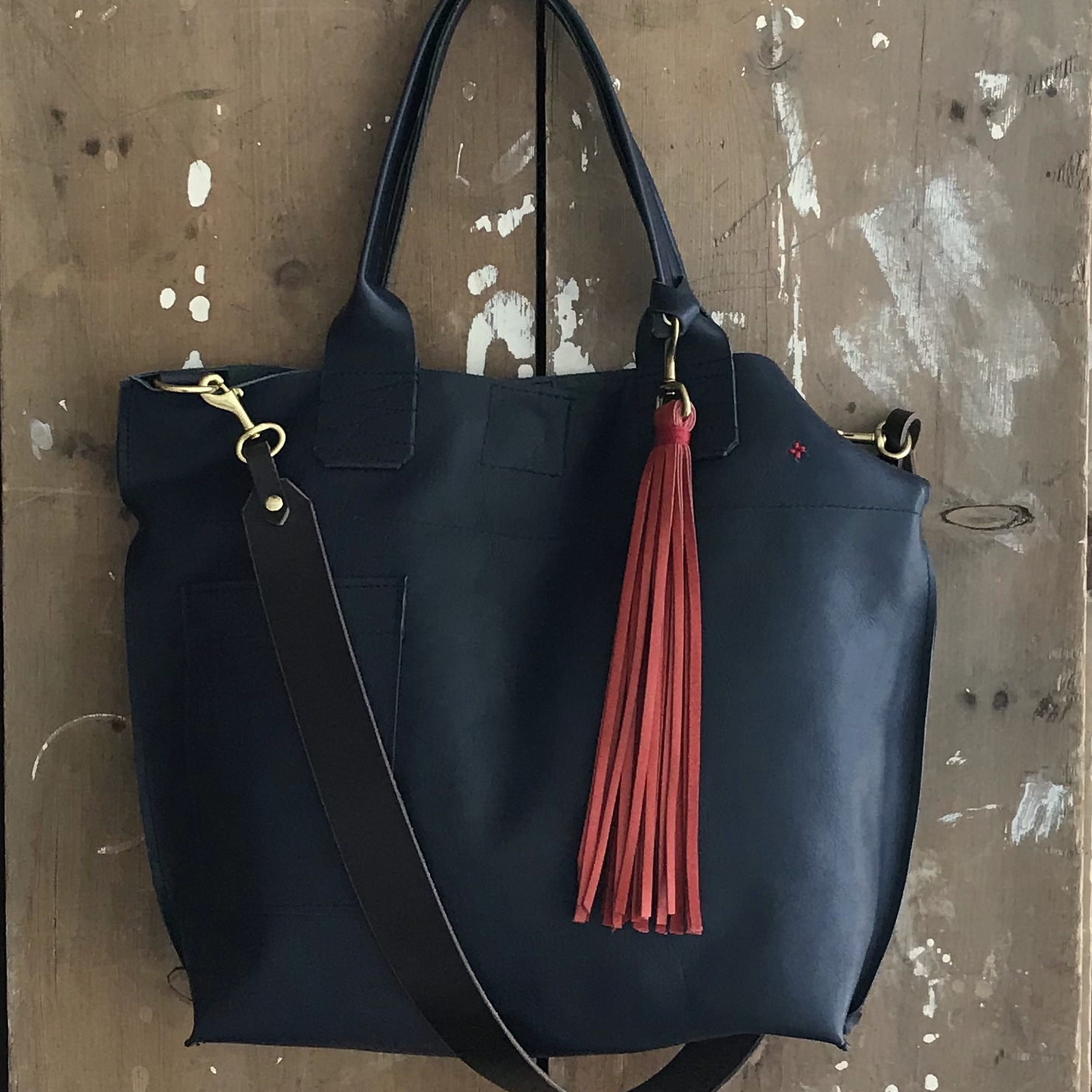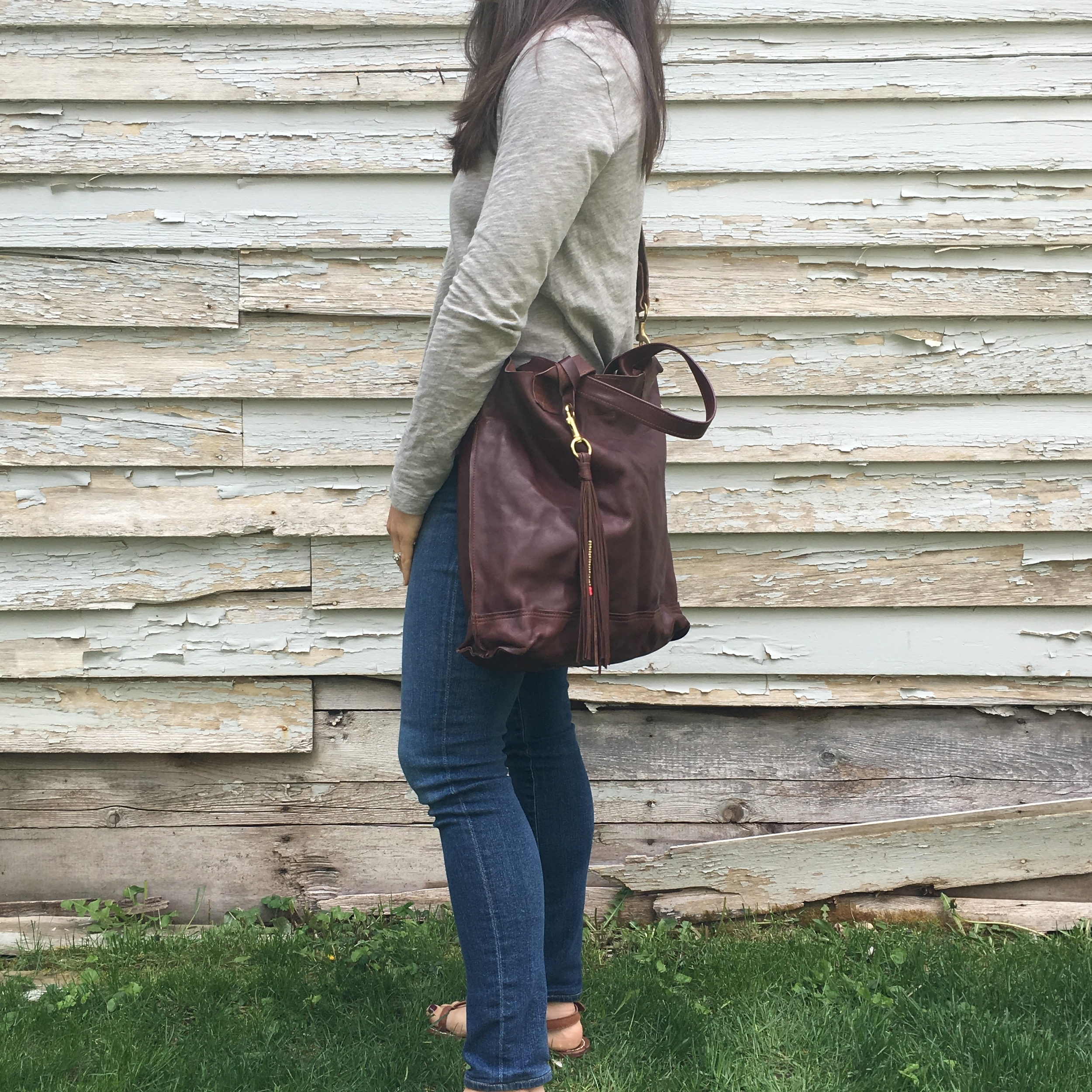 Spruce Tote
This simple tote became an instant classic the moment we introduced it. The size and versatility work well as an everyday tote or as your favorite travel companion. There is a convenient outside front pocket for stashing your phone or keys. The tote handles are made of the same gorgeous leather as the body of the bag and are super soft, so they sit really comfortably on your shoulder. The cross body strap is hand cut + finished belting leather and can easily detach if you prefer to use it as a tote. A jumbo handmade veg-tanned leather tassel adds a fun detail - it can also be detached if you want to use it as a keychain instead. A hand-embroidered coordinating signature cross detail pulls everything together. There's a generous patch snap pocket on the back for keeping your essentials close at hand, as well as a two pockets inside. The bag is 3/4 lined with natural or ticking canvas.
18w x 16h x 4d
front pocket: 7"x5"
back pocket: 8.5"x9"
inside pockets: 5.5"x7""
tote straps: 20"
crossbody strap: 39"