Oversized Vintage Military Crossbody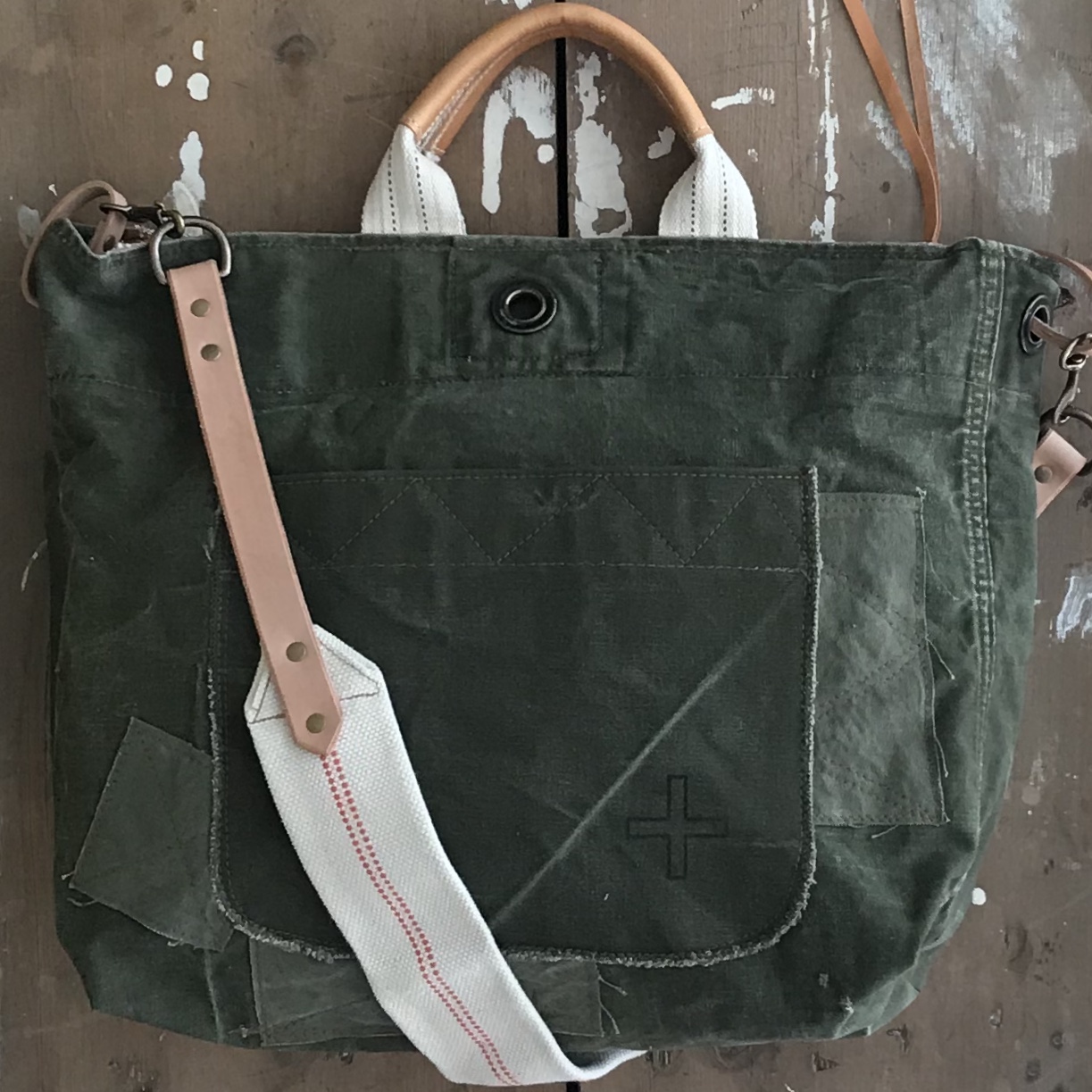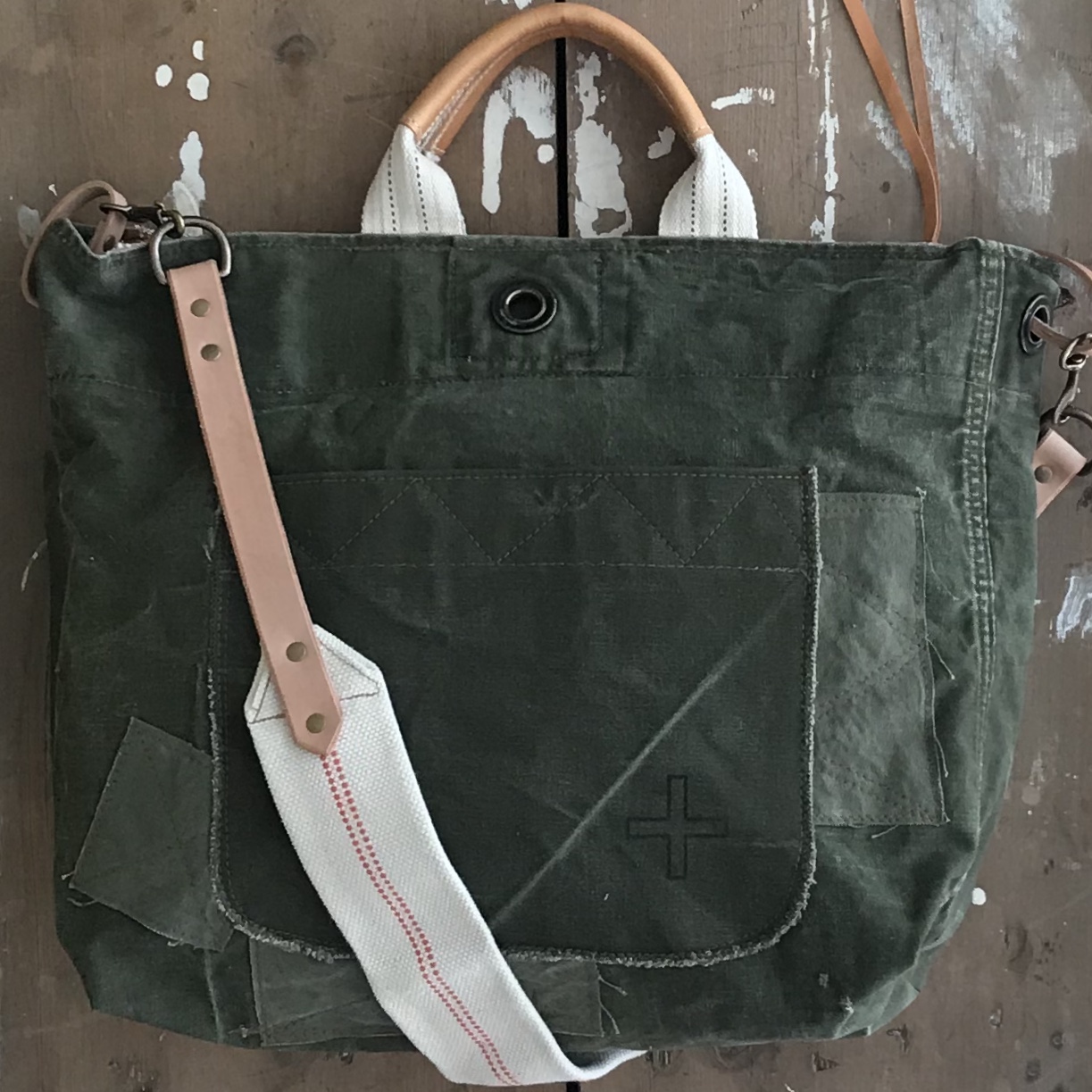 Oversized Vintage Military Crossbody
This one-of-a-kind bag is made from a very special vintage military duffle bag that still bears the metal grommets and unique stenciling from the original piece. The front patch pockets are made of a gorgeous natural veg-tanned leather that will darken and patina with wear to turn a stunning dark caramel color. The leather has gone through extensive hand-processing to create a vintage look and feel in keeping with the original duffle. The tote handles are made from a natural webbing with a pretty navy ticking and a rolled leather to make it extra sturdy. The fully removable cross body strap is made from a vintage linen fire hose and has been deemed the most comfortable strap on your shoulder no matter how much stuff you tote around. There's a generous patch pocket on back to keep essentials close at hand and two more pockets on the inside to keep track of loose treasures. The top can be securely closed with a full separating zipper to keep your treasures safe. The inside is fully lined with ticking canvas. Our signature cross detail is hand-stamped on the back and looks perfect with the vintage fabric. Another cross is hand-embroidered in red on the front pocket. This is a very special piece of American history and a fabulous travel bag.

size: 22x15.5x6"
front pockets: 6x7.5"
inside pockets: 8x6"
tote handles: 13"
crossbody strap: 45"