Oversized Morgan Tote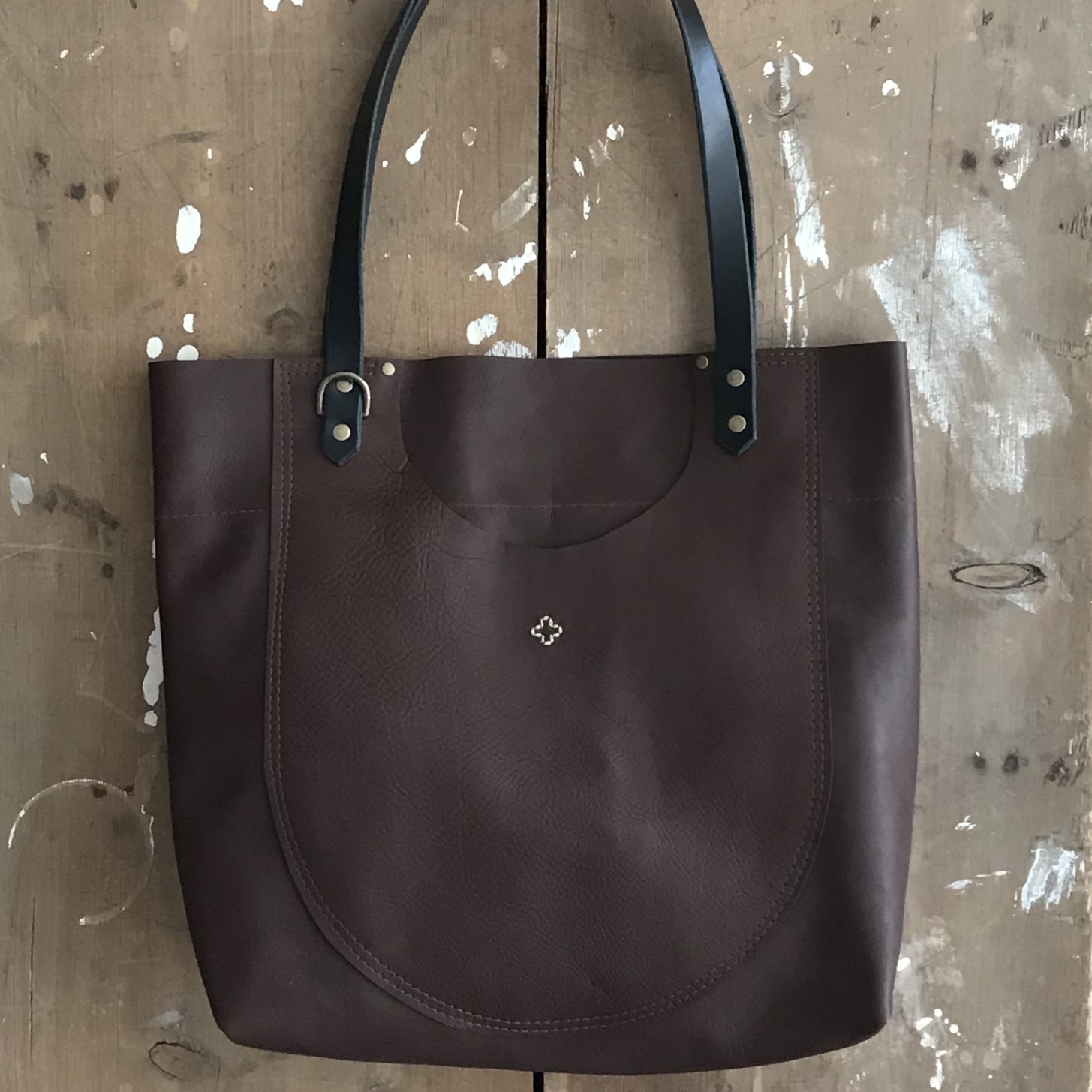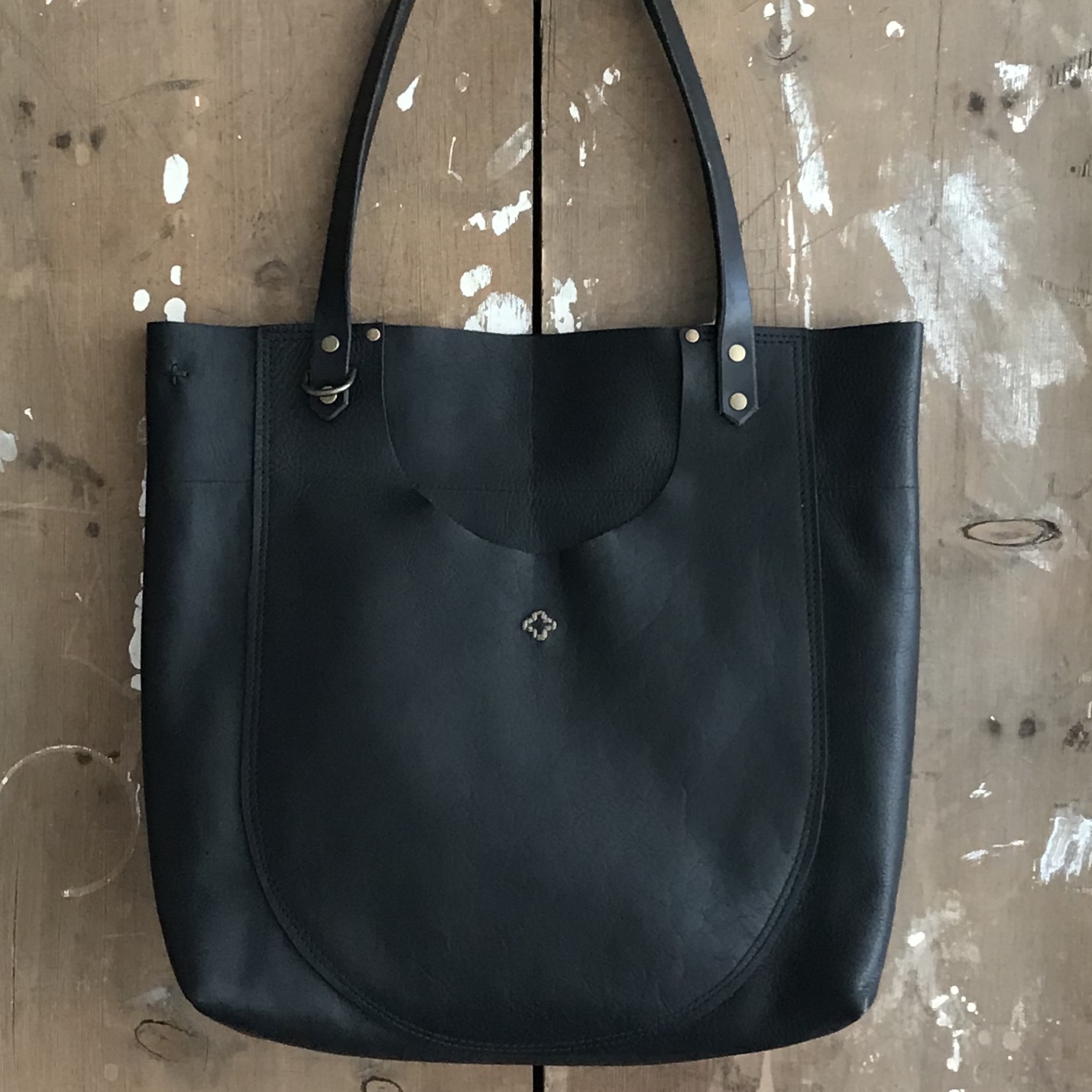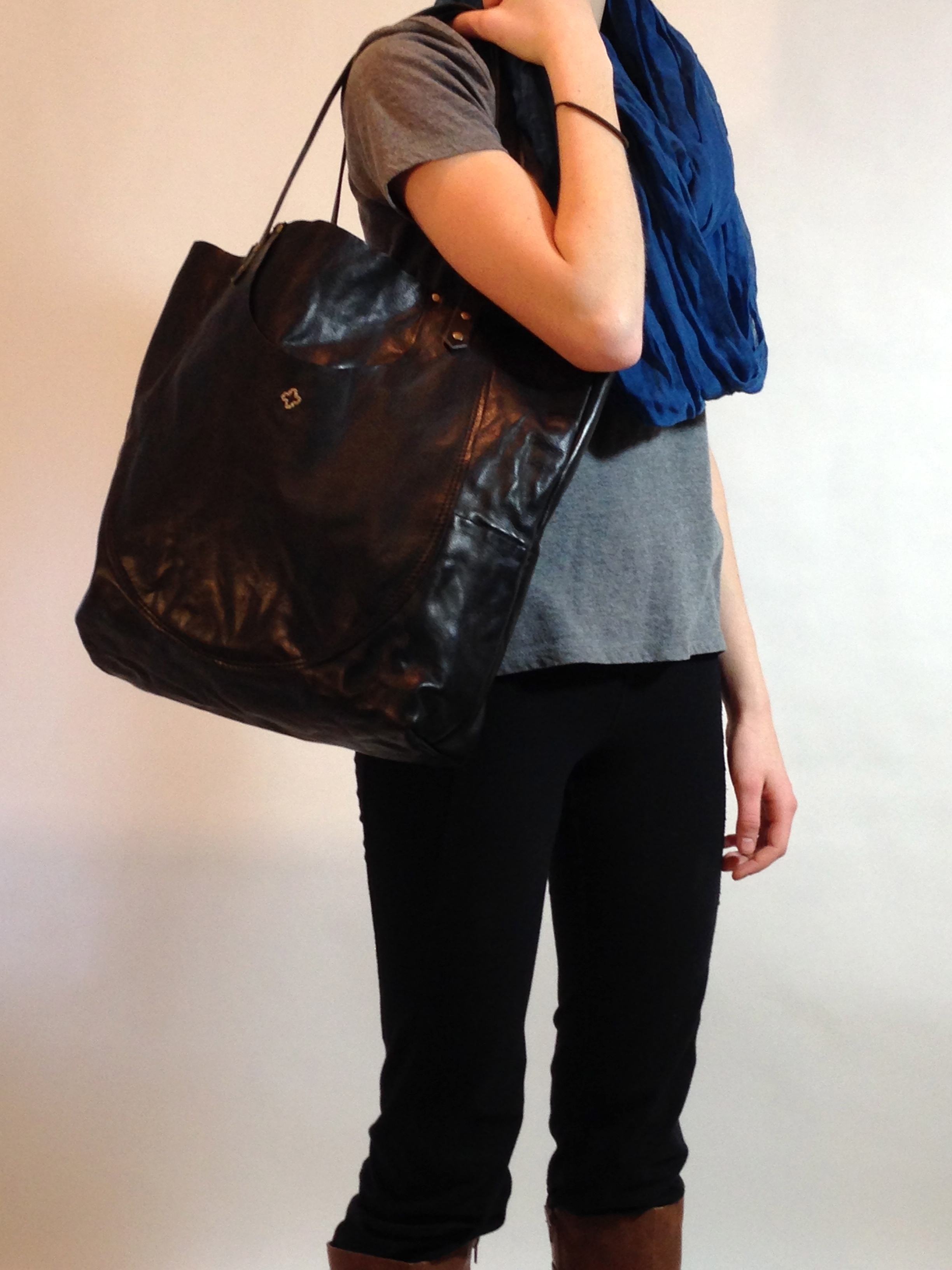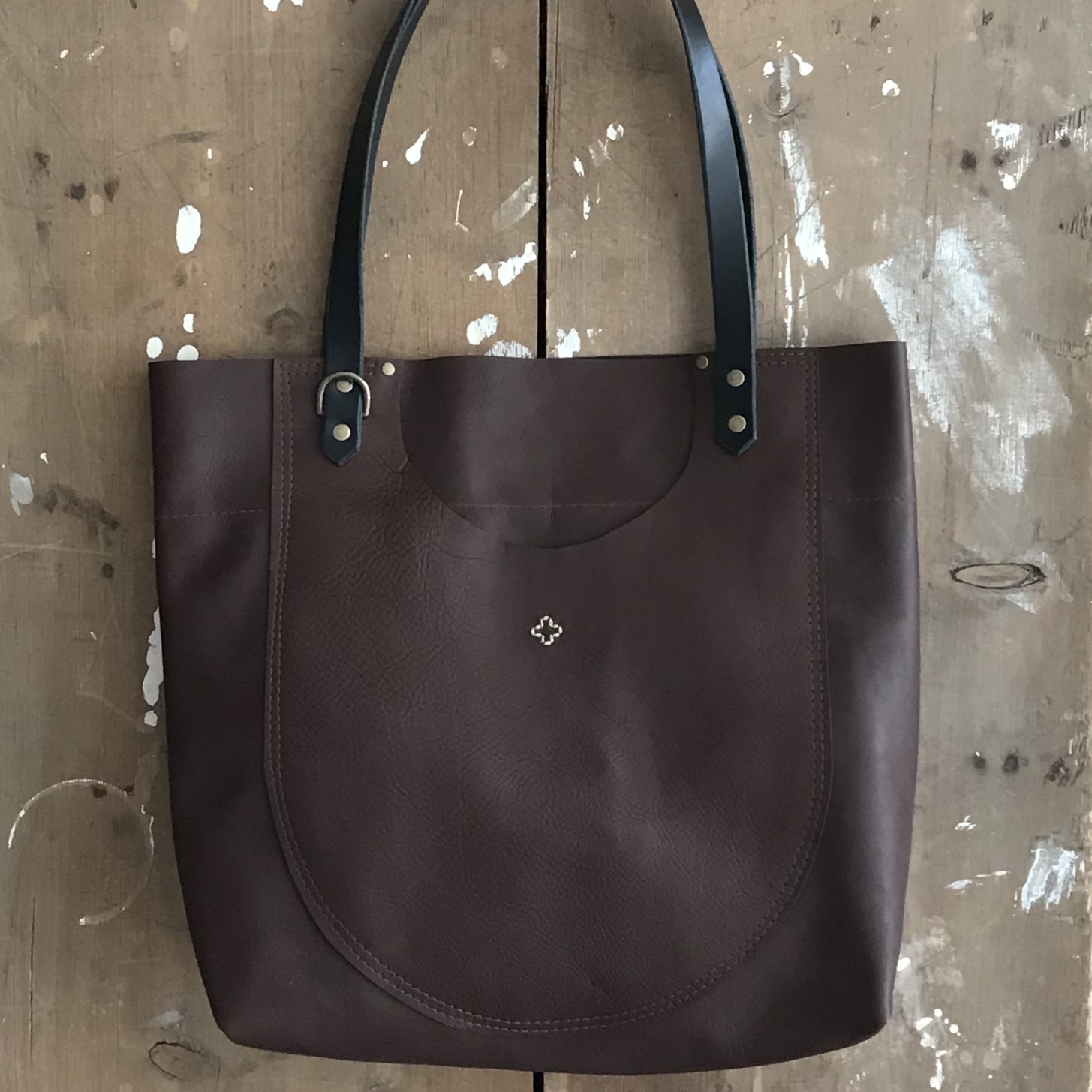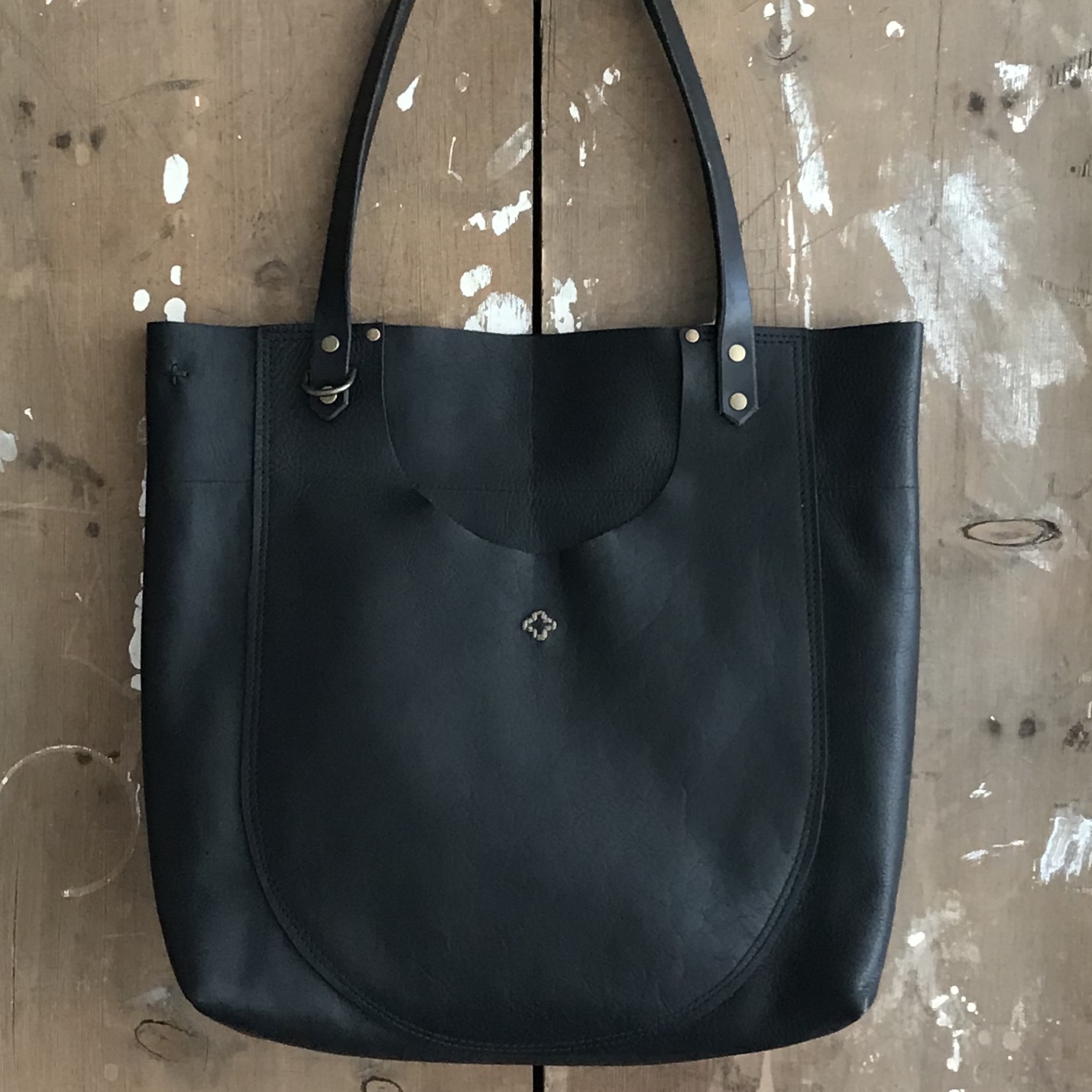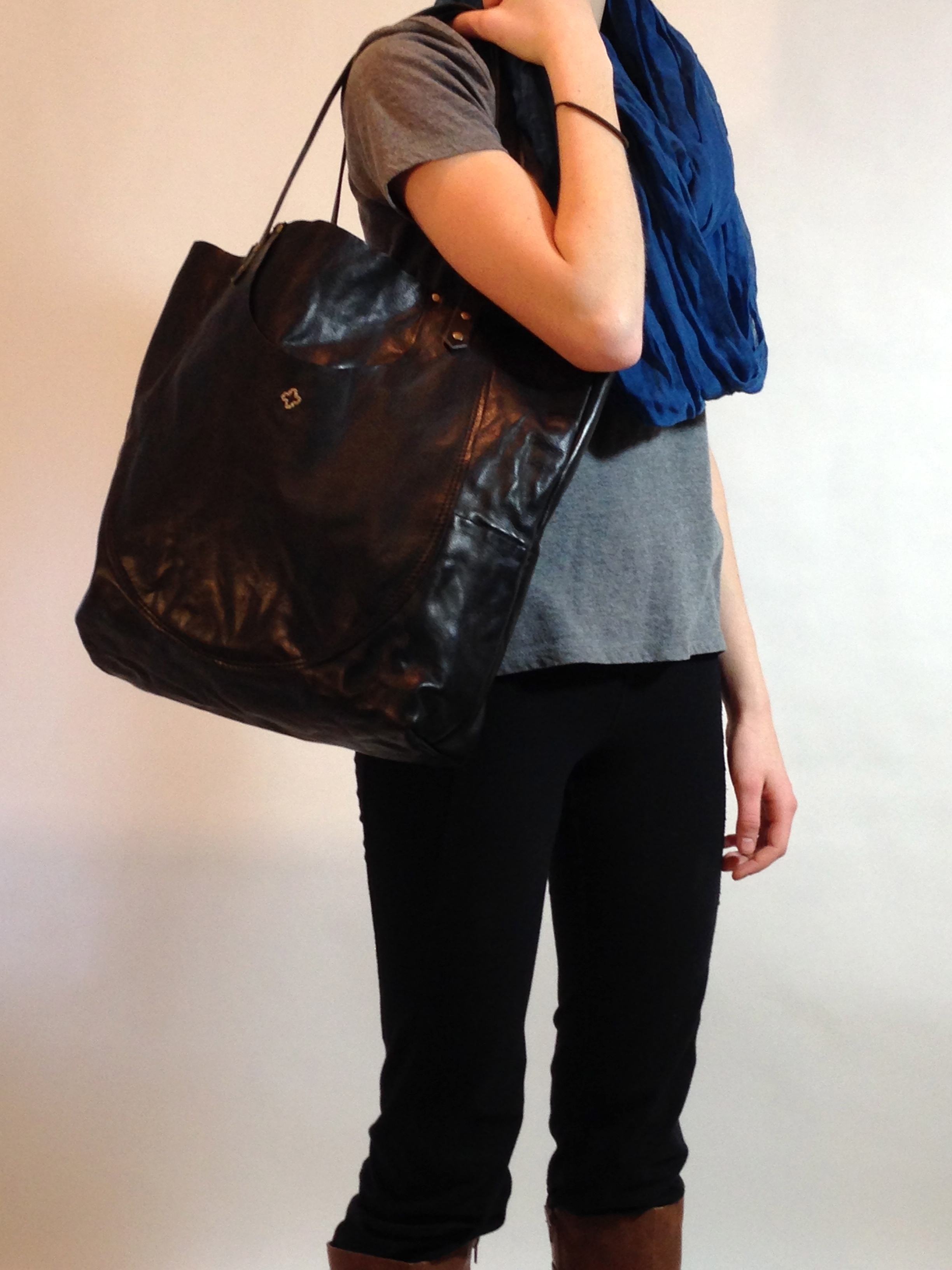 Oversized Morgan Tote
This is just a perfect oversized tote, plain and simple. It's constructed with our gorgeous Italian veg-tanned leather that has been extensively hand-processed to give it a lived-in look and feel that usually comes from loving a leather piece for a long time. The oversized front patch pocket has become a classic design for us - it beautifully combines a feminine line with a style reminiscent of a saddle bag that makes it timeless. Our signature cross is hand-embroidered on front for just the perfect detail. The straps are made of hand- cut + finished belting leather that will soften with wear. The inside is 3/4 lined with ticking canvas so you can easily spot your stuff and there are two more pockets inside for keeping organized.

17"x 14"x 5"
front pocket: 10"x 11"
inside pocket: 7"x 8"
straps:21"